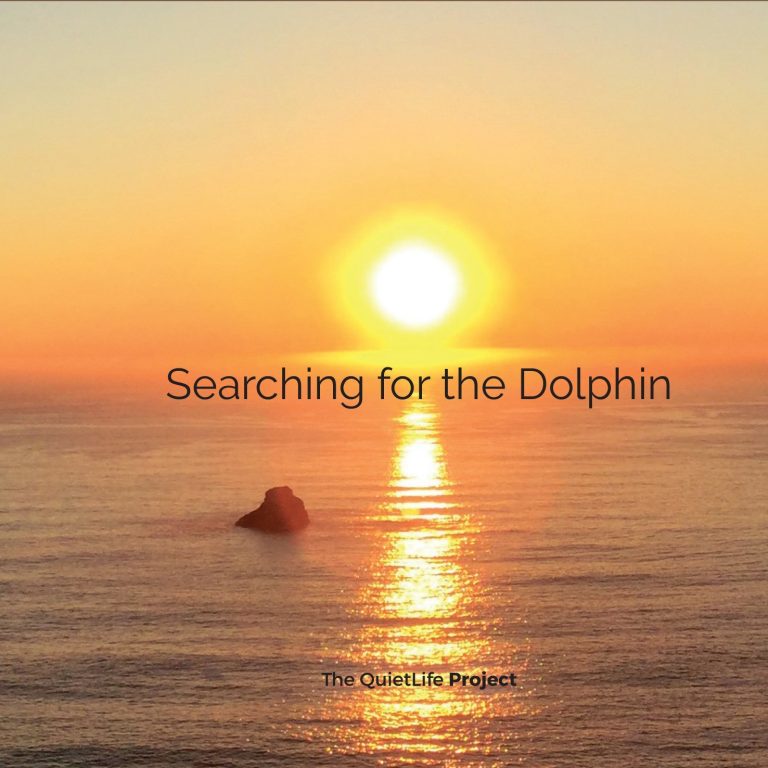 Words & Music Andrew Higgins [2017]
I hear the laughing crying voices of the children in the summer
I see the sun she's spinning slowly through a sweet September sky
No more fear, no more pain, no more lies.
Only hopes and dreams, the will to realise, and the skies…
I see the harbour lights they rise to meet the fading evening sunshine.
I count the shadows as they fall across and shimmer in the sea
I wanna feel Raindrops, I wanna feel Moonlight
I wanna feel Madness, I wanna feel Love
I wanna feel Sunlight, I wanna feel Starshine
I wanna feel Sadness, I wanna feel Love, I wanna feel Love
And all those crazy crazy voices can you believe what they say?
All the multimedia noises…
Don't want to change you, to rearrange you,
because you're different from the rest…
Words & Music Andrew Higgins [2017]
I see the sun she's rising in a desert land.
She wraps her gaze round the hungry and weak.
And the spirit of love is lost to the world of the silver coin
Under cover of night how they run from the man with the gun.
How can you say you believe in the stars above?
How can you say what you feel, well it's not enough?
How can you say what you do, expecting we'll believe it too?
How can you say you believe in the world like you do?
I hear the restless cries of a tiny child.
She stands alone with no shoes on her feet.
She raises her eyes to the star she believes is a friendly one.
And holds out her hand for the love she may never receive.
Words & Music Andrew Higgins [2017]
I look outside at the rosy sky, the sun still sets though the moon is high.
And I think of you, that's all I do…
As all my thoughts come back to me, I cannot change the way I feel.
It has to be, oh it has to be…
I never thought I'd feel this way, seeing you again.
Don't you know it's not the same, seeing you again.
And all the things that you meant to me, those crazy days in the apple trees,
Just memories, sweet memories…
Maybe we forget the past, it's funny how I thought we'd last,
And I wonder why, I wonder why?
To forget a lover's face, you find someone to take their place,
And runaway to hide the pain.
You don't believe you feel this way, it all belongs to yesterday,
And anyway, it's not the same…
Words & Music Andrew Higgins [2017]
So she stands beside his grave as always dressed in black
She wonders why he went away, still more when he'll come back
Close to her heart his photograph, in her hand his ring
She remembers how they used to laugh and how he used to sing
Sent away to fight a war that didn't mean a thing
And so this nation proud and strong to preserve her dignity
Defend the isle from every shore with boats put out to sea
Now we find another cause sail another wave
Just one thing remains to her……
Now she turns to walk back home, back to her lonely room
She furnished it with memories to melt away the gloom
Then she pours two cups of tea, perhaps he'll be back soon
Then she turns the TV on, stares blankly at the screen
Stories of a wasted life a young man just nineteen
So full of drugs and alcohol lies dying on his bed
Body bent by self-abuse alive but somehow dead
How can we ever understand the thoughts inside her head?
Words & Music Andrew Higgins [2017]
Rainbows form in a turbulent sky,
Echoes the storm in the crowd passing by.
With your heart in your mouth you're a long way from home
But the freedom to speak is the freedom to roam.
And the thunder roars as the lightening cracks,
And the rain it still pours and it clings to their backs.
For the freedom to choose the life that you live,
The life you deserve and the love that you give.
From one man, came one voice, today's a day to change.
They don't want your love dear, and they can't feel your pain.
They don't hear your voice clear; they think you're insane, insane, insane…
With the sun in your eyes it's easy to blind.
The questions and lies are much harder to find.
The memory haunts the will to forgive,
But forget it we must if we all hope to live.
Words & Music Andrew Higgins [2017]
Angry birds utter a mournful cry, open their wings to fly
Rising in the sky
Empty boats tethered carelessly, drifting out the quay
Carry their cargo free, into the sea
Pack your dreams and sail away beyond the shore into the bay
Across the sea so far away, carried away
Harbour lights welcome the evening flight into the pastel night
Rattle like paper kites
Rise and fall watching the ebb and flow, the tidal to and fro
Under the starry glow over the sea
All my life, all of time to drift alone
A pale red moon, shadows loom from down below
New world begins for all the sins we might atone
A human heart torn apart without a home
Wordless cries echo in empty halls, half remembered calls
Delicate shadows fall into the sea
Words & Music Andrew Higgins [2017]
Malcesine climbs up a mountainside glances back across the lake
Beyond the shore, rising high, the Dolomites, shadows darken in their wake
A voice is raised by a ferryman endless traveller heed the call
Friendless eyes survey the dying of the light. A misty rain begins to fall
All aboard departing Limone the steamer crawls across the sea
All aboard arrive Malcesine voices whispered in the breeze
Take your time; Pay your fare. Find your way into the hold
The soulless smile; The icy stare. There's no returning to the fold
The endless parade of cobbled streets glittering prizes on display
Bright eager eyes you reach out your hands in slippery grip they melt away
Now the sun is melting fast you're losing faith in all you know
Your mind is clear, you feel no fear letting go, release your hold let it flow
Words & Music Andrew Higgins [2017]
Bright lights shine on city sights where the living is hard to believe.
Burning hot in the melting pot where they're running at forty degrees.
Oh! No! Not me. I'm heading for Mudeford Quay.
Stars blazing free, what a fabulous night to be me.
Lazy days in a sunshine haze, shimmering silvery sea.
The ocean breeze blowing warm and sweet, the living is easy and free.
Superstars driving luxury cars over to Mudeford Quay.
Window wound down, a jukebox of sound, echoes of '73.
We're heading for Mudeford Quay for a fabulous night by the sea.
Words & Music Andrew Higgins [2017]
There's a sleepy town on a southern shore.
Where the years are lost to the days of yore.
The days are empty now, and far from the world.
All dreams but memories, distant and obscure
Oh my Lord…
Did you see the sign on the Hotel wall?
We can sing and dance at the local hall.
With every step we take, we're rolling back the years.
A time of innocence no tragedy no tears
And still the world turns around and around,
And inside out and up and down
And still the world turns around and around,
And inside out and up and down and out!
Now we're holding hands in a fading light
A shadow cast on a falling night
The days are empty now, and far from the world.
All dreams but memories, distant and obscure
Oh my Lord, my Lord…
Words & Music Andrew Higgins [2017]
A Castle set upon a rock stands glowing in the sun
From coastal paths a wrecker's eyes watching everyone
And your hearts beat much stronger now
They take to the hills and they run
From lofty spires to glowing fires the face of industry
a future burns in college minds enlightened liberty
And we all sang Jerusalem
Hubert and William and me
Remember England dreaming of Islands in the sun
so tired of waging wars all her battles have been won
Can we lose another fortune?
Can we waste another life?
Is there nothing left to show for this
At the dawning of the night.
Drizzled lights in summer skies darting endlessly
they're hand to hand and dog to dog flying to be free
And the clouds grow much darker now
let the rain wash the blood from the beach
Today we stand in winter sun poppies pinned on chest
We bow our heads, say a prayer for those who gave their best
And we all feel much prouder now
As the faithful honour the blessed.
Words & Music Andrew Higgins [2017]
City streets in the pouring rain, electric light instead of sun.
It's windy and cold and it makes you grow old,
And it feels like it's not going to end.
Everybody looks so pale and grey, the talk is cheaper than the wine.
I've made up my mind for the very last time,
I'm not going to stay here again.
I know a place where the sun still shines,
Where there's cloudless skies all day.
Where the world is your own and you can let yourself go,
And your dreams will take you away, so far away.
Take a ride in a motor car, 'til you chance upon the sea.
'cross the miles of sand you see a fishing man.
Step back look and you'll see, it's easy enough to be free!
Remember me; I'm just a lonely boy, just another wandering star.
Words & Music Andrew Higgins [2017]
Across the rolling hills, industrial waste & disused mills,
cities rising in the sky
Obscured by man-made clouds, shining sun wears a shroud
they say the pollen count is high
Shakespeare speaks to thee, Austen pleads for poverty,
Tallis, Tull & Rolling Stone, it's only rock 'n'roll…
This is my England yeah: Welcome to England yeah
I've lived here in England all my life
What is an Englishman, pipe and slippers, watering can
keeping shop and telling tales.
We criss-cross ancient lays with many numbered motorways
congested lungs to breathe the air still you're going nowhere
This is my England yeah: Welcome to England yeah
I'm cheering for England everytime
You wake in summer sun, midday brings a hailing storm,
four seasons in one day..
They laugh at you and you're laughing too,
like telling jokes is the only way to get along.